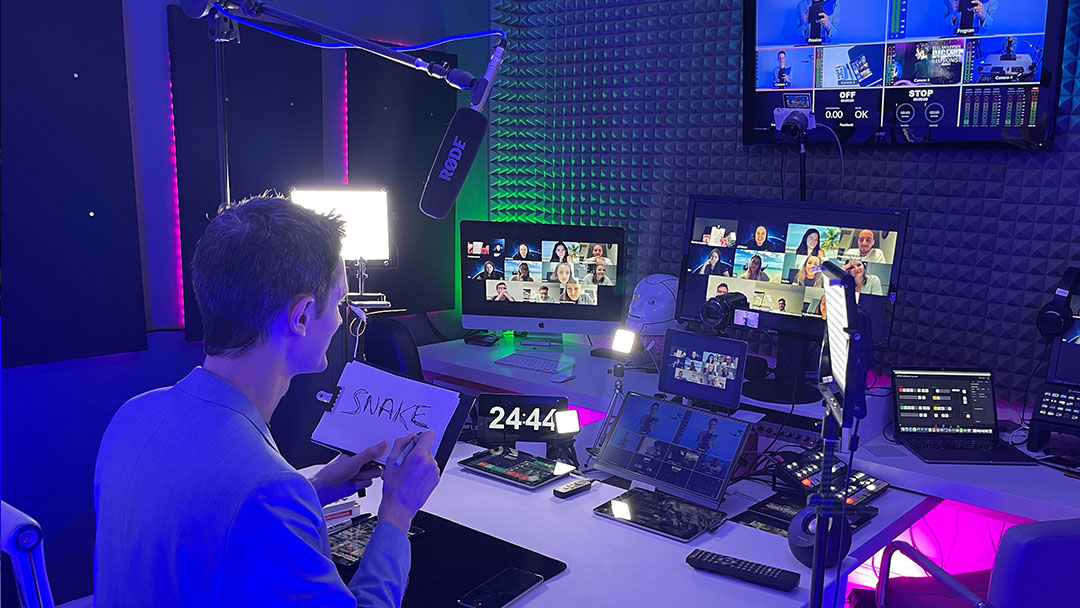 Virtual Magician | Hire Virtual Magicians for an Online Magic Show
Virtual Magicians can bring amazement, laughter, and a sense of fun and community to your friends, employees, and work colleagues. Our Virtual Magician, who performs his magic show predominantly over Zoom but other platforms are possible, has entertained tens of thousands of people over this fairly new medium. Our Virtual Magician is an experienced entertainer having performed all over the world on some of the world's largest stages and TV shows.
Virtual Magic shows are great to bring engagement and interactivity to an event where people can't get together in person. Our Virtual Magician engages the virtual audience by name, whether that be your friends, colleagues, or clients, he brings the participants into his virtual stage to perform in a combination of magic and mind-reading you can be sure that minds will be blown.
Our Virtual Magician and Mentalist will astonish your guests with incredible feats of mind-reading, where thoughts are revealed through the screen in fun and imaginative ways. The Virtual Magician, Keelan, will perform digital illusions and some incredible sleight of hand that will distort people's perception of reality in a show that will be talked about long after the event has ended.
If your company is looking for something brand focussed and sophisticated that is perfect for corporate events, networking hours, or a light entertainment great in the middle of a virtual conference then the Virtual Magician and Mind Reader is a great choice.
Why choose Keelan the Virtual Magician for your virtual magic show?
Keelan is well known to be a pioneer in Digital Illusions, combining illusions with the latest technology whether it was drones, virtual reality, iPads, or robotics so it was only natural when the pandemic hit and everything went 'virtual' that Keelan was one of the first to embrace the new normal and create a popular virtual show.
How amazing can a Virtual Magic Show be? Surely it is the same as watching a YouTube video?
Our Virtual Magician Keelan put's on a virtual performance like no other. The show works so well over the new medium. You get to see our Virtual Magician's routines like you are front row in an intimate theatre experience.
Enquiry from Closeupmagicians.co.uk Virtual Magician Page