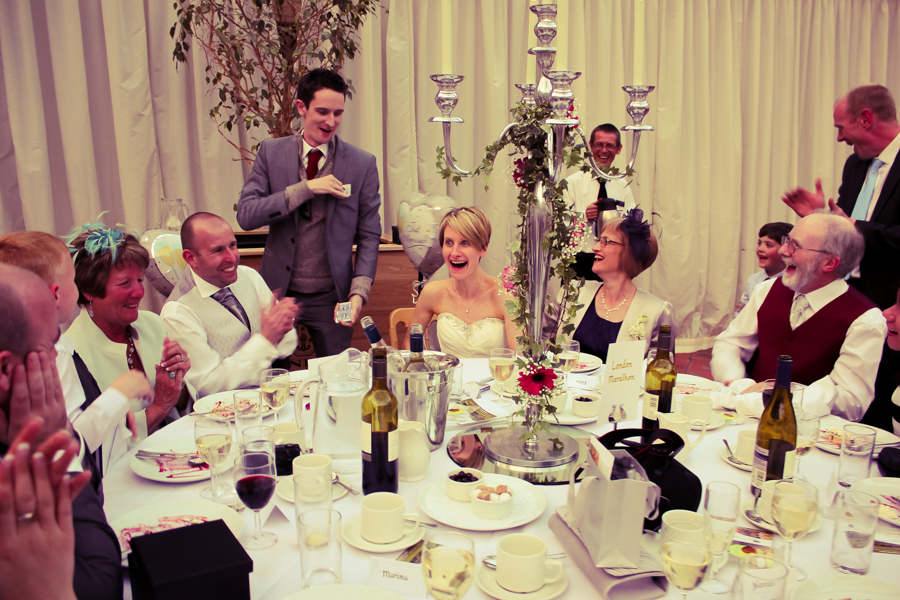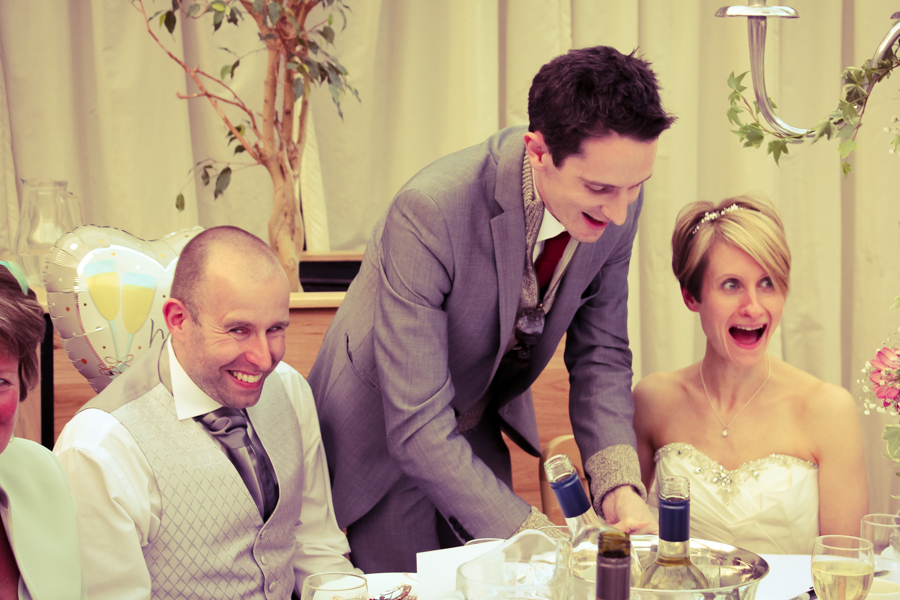 Wedding Magicians 
Add that certain touch of magic to your special day.  Our incredible UK wedding magicians can enchant your guests as they arrive, during the photographs, throughout the wedding breakfast or reception.  Guests are always in an amazing mood at weddings and close up magic is always a big success.
Having a close up magician at your wedding can make your day much more special! Perhaps the most popular of our options is for one of our talented wedding magicians to perform close up magic for your guests during that sometimes awkward 'dead time' where the bride and groom are off having their photos taken.  People love some light entertainment while they are waiting for their moment with the bride and groom and everyone will be in a wonderful mood as the move on to the wedding breakfast!
Compared to a lot of the activities that need organising for a wedding event, the close-up magician is simple – tell him or her the date and time, and leave him or her to it!
Close up Wedding Magician
A close-up wedding magician will mingle with visitors, either seated at tables or standing in small groups, and spend a couple of minutes with each group entertaining them with fantastic magic. It is a terrific way to break the ice among individuals who have actually never met before and it provides an excellent talking point for all for the guests. While the magician is amusing one group, everyone else is questioning the screams of amazement and laughter originating from the magician throughout the room and those that have just see the magician will be discussing what they have just experienced and attempting to work out 'simply how did he do that?!'.
Close-up magic can fit into any part of the wedding day. There can be times at wedding events and civil services and events when very little is happening, specifically for the visitors. Close-up magic can fill these lulls and turn them into an exciting and memorable part of the day.
For instance:
When guests are coming to the reception or waiting in the reception line.
While the wedding event party are being photographed.
While visitors are waiting for the meal to start.
Between the courses of the meal (specifically if there are a great deal of visitors to cater for).
While guests are waiting on the buffet.
Between the daytime and evening functions
Keelan Leyser is known to be one of the most sought after Wedding magicians in the country, Keelan is an award winning magician known for his expect sleight of hand and original magic that has broken boundaries the world of magic. So if you are on the lookout for a professional magician for your Wedding  then look no further.  Keelan will not only amaze your guests but above all he will entertain your guests.  Keelan has devoted his entire life to learning his craft and knows which are the right magic tricks to perform for the right people.  Keelan knows how to approach and handle his crowd like an expert so you don't have to worry whether he will be the perfect fit for your guests. Of course if Keelan is unavailable he can recommend one of his fabulous team members to amaze your guests with their magic!