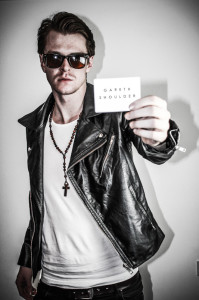 Gareth Shoulder is one of the new wave of up and coming young close up magicians.  If you are looking for someone fashionable and trendy then look no further Gareth is your man.  Gareth is a very creative magician who has made a big name for him self in the magic world creating 2 tutorial DVDs for magicians.  He is an innovative thinker in magic and is someone to keep an eye on, this man will go far!
Gareth has already performed a long stint at the House off Illusion in Salou Spain where he performed his Close up magic nightly. Even at his early age his CV is packed with impressive shows, television and presenting experience, but ultimately Close up magic is his passion and you can not help but be amazed by this guys magic!
Whether you need him for a corporate event, wedding or private party you can guarantee Gareth will amaze your guests and will always be professional, reliable and respect the performing environment he is booked. This means it doesn't matter if you are 4 to 104 you can enjoy the magic of Gareth Shoulder! This guy is getting busier by the day book him while you still can!
Check out Close up magician Gareth Shoulder in action below:
TV – Adverts and Presenting
Gareth is also very comfortable infront of the camera,if you have a television show, advert or consultancy project where you need a close up magician to come up with new ideas or to demonstrate sleight of hand then contact us today. Gareth of one of our Close up magicians may be what you need!
Testimonials for Close up magician Gareth Shoulder
Aside from winning lots of awards for his close up magic and being highly regarded by his peers in the magic fraternity, Gareth has performed in hundreds of venues around the word and have received many testimonials from his clients take a look at one that came in the other day for Gareth.